Missing File .SAJ and .SAI
Hi Everyone
I get questions from time to time that there is a missing file.
In order for Sage 50 to work properly it needs to have a folder with extension .SAJ and a File .SAI
If either of these are missing Sage 50 program will not function.
See the picture below.
There are 2 Sage 50 files and Two folders called Good Book Company and Soap and Body Shop.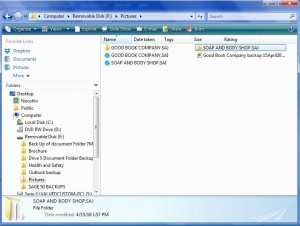 hope this helped. if you have a question drop me a note.