2 ways of getting sales invoice printed
Here are 2 ways of getting a sales invoice printed.
1st.
on the home screen drop down the Reports menu – Financials – Transaction by Account or General Ledger (depending on the version of Sage you have.
Looks like this.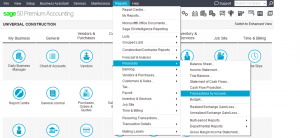 from here you have Transaction by Account window.
Choose the appropriate date and choose the sales accounts you need to see and click ok.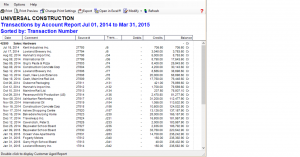 you can click on source numbers and the original invoice will open.
2nd
Go to sales journal.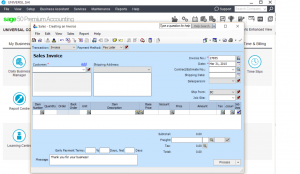 Click on the eye glasses at the top of screen just underneath the help menu.
Here you can choose the invoice number and once it opens up print it.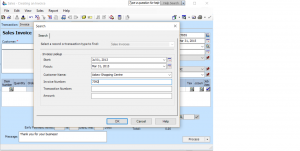 Hope these two methods help.
If you have other questions drop me a note.
come back for more tutorials.