Cheque Number Sequence
This tutorial is on how to update or change cheque number that has gone out of sequence.
Its very easy. follow these few simply steps.
First – From the setup menu click on Reports and Forms. the Reports & Forms Option screen pops up.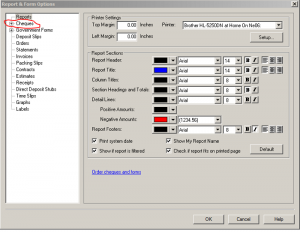 Click on Cheques and choose the bank account you need to update cheque number.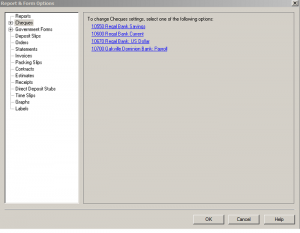 Here you can change the cheque number to the next available number and click Ok.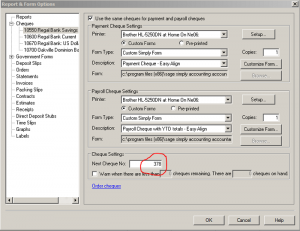 That is how you can change cheque numbers. Visit us again for more tutorials on the most asked questions.