Produce Customer Statement
Customer statements are a good habit to get into.
Some companies produce Customer Statements once a month others produce them for past due invoices.
See below to set up customers for printing statements.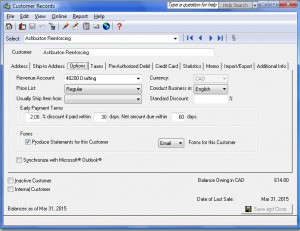 Click to expand picture. Hope this information helped. Check back for more tutorials or drop me a question.