Adjust Pre-Printed Cheques
Some Companies will order pre-printed cheques for Sage 50 software and under Reports and Forms some adjustments need to be made depending on your cheques.
If you have ordered cheques and the company name and address are already on your cheques than you need to tell Sage 50 not to print it as well.
This is how you would do it.
From the home screen, drop down the Setup menu and choose Reports and Forms.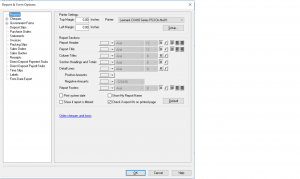 Choose the bank that you need to adjust.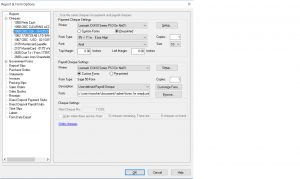 There is a Payment Cheque Setting and a Payroll Cheque Setting.
Click on Customized Form.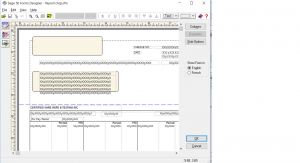 Once you have deleted your company's name and address field.
This becomes a new form and must be saved. click on File – Save As and make a note as to where you have saved this form. and click ok to accept.
once you click OK you will than be taken back to the Reports and Forms screen.
Look closely and find the word Form – this is pointing to an old destination  and you need to replace it with the new file destination that you just saved.
Click OK to accept all changes.
I guess you noticed on the Reports and Forms screen there are other forms that you can change and update by following the same steps.
Thanks for coming back to my page.
If you have specific questions I be happy to hear from you.
nk